Help Sell My Home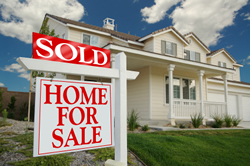 So many important things go into preparing a home for sale, that it may seem overwhelming. Each of the areas that need attention require thought, time and even some investment. It is best to start by working with a professional to help you make the right decisions. Teamwork always makes the job easier and often can be fun. It can also save you money.
Consider your home from a buyer's standpoint. What will they be looking for and what will they see? Here is a check list that may help you get started.
Curb Appeal
Good Maintenance
Attractive Interior
Organized
Clean and Sparkling


Do you need a Point of Sale Inspection?
Would you like a pre-sale inspection?
Do you need some help getting everything completed?
Have you accumulated years of clutter?
Do you need fresh eyes to see the needed repairs?
Guardian Angels are the answer to the many questions that arise. They can assist you with the creation of your to do list. They are able to offer their expertise with decorating, repairs, junk removal, liquidation. They can help you stage your home for your prospective buyers. Knowing what needs to be done is as important as knowing how to do it.
Look through our website at the pages that may help you with tough decisions. Contact us for more information and a consultation in your home. Take the stress out of selling you home. The Devil's in the details!

"Thanks for all the work you've done to get my house ready for the Market. I admired the photos on line and when I actually saw the inside the changes were just stunning, with the newly gleaming floors and painted walls. With a zillion thanks for the many ways you've helped!"

– Connie W.