Realtors Have Depended On Guardian Angels Home Staging Services to Prepare Homes For Market For Over A Decade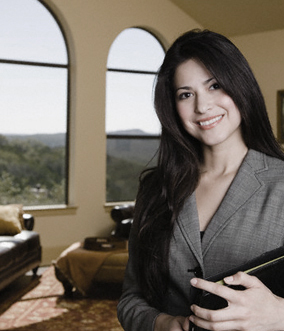 Clutter, dirt, wallpaper and neglect are a challenge for Realtors acquiring listings. Time is of the essence, quality of end result imperative. Realtors who have referred Guardian Angels to their clients know that the house is going to be in the best condition budgets can allow when the Open House is scheduled. Referrals from Realtors are a major source of new business for the Guardian Angels.., using word of mouth advertising to expand their business. Realtors relax knowing that the work will be done on a timely basis. With Guardian Angels their listings will be ready for prospective buyers who will view the house with enthusiastic responses.
Home staging is important to Realtors and when the house is clean and sparkles too, they know they have the best opportunity to sell quickly. Guardian Angels co-ordinate all services that will be needed for the presentation of a home. Whether major contracting or window washing, Guardian Angels co-ordinate schedules, oversee workmanship and guarantee satisfaction. Homeowners who are often in another state by now, receive only one invoice and are in contact with their Angels as work progresses. The Realtor can spend their time selling, not meeting or checking on contractors. They know the work will be completed on a timely basis, with quality workmanship and attention to details. Their clients confer that we are truly Guardian Angels.
Home staging, arrange furniture, hang art work and professional display of accessories
Cleaning, shine and sparkle everything
Code Violation repairs no matter how complicated the report
Inspectors' reports, quickly estimated and completed
General repairs, from door knob to leaky faucet
Window washing, including screens,
Carpet cleaning, get out the spots and smells
Painting, wallpaper removal
Capital improvements, roof to waterproofing
Updating, new vanity, lights, countertops and more
Relocation services for move out/move in
Monthly maintenance
Landscaping
And anything else you might want or need, we do it all. Call today to get started. 440-338-8872.

"Angels: you are first class life savers! Thank you for all your very kind, fabulously efficient work. I would suggest that you polish your halos now and then to keep them always burning bright."

– Gloria R., Cathy M., Anne S.

"We were at 15129 today. To looked amazing! Thank you so much, what a big work that was. I took lots of pictures to show my Mom. Your work went above and beyond – that you 'take ownership' worked out to be a very big thing for us. House sold in 10 days for more than the asking price."

– Diane B.

"Thanks so much for your help in preparing and cleaning my Mom's condo for the eventual sale. Your company was always efficient and dependable. We were able to sell her home in three weeks after it went on the market! It was a great relief."

– Hanna S.

"Thank you for the excellent job you did for us! The new owners were more than pleased with the condition of the house."

– Janet K.